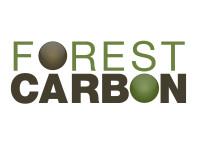 Forest Carbon Historical Projects at Loch Duagrich
This new woodland comprises mostly native broadleaf species suitable for the site and naturally present in the landscape. It will also link up and expand existing forest plantings to the East and South, and a planned woodland to the South via forest habitat networks. Water courses running through the site will become well developed riparian zones with an increased biodiversity value. Enhancing the landscape by new planting has the potential to deliver in the future other key themes like increasing community benefits from forests and enhancement of the region's attractiveness for tourism and recreation.
The UK Forestry Standard was strictly complied with during the design process (species selection, densities, proportion of open ground, protection of valuable species and habitats etc). Careful consideration has been given to foraging Golden Eagles, particularly on the lower slopes, which nest on the neighboring property.

Species Mix
Alder

Aspen

Birch

Hawthorn

Hazel

Holly

Oak

Rowan

Douglas Fir

Larch

Scots Pine

Sitka Spruce
Forest Carbon Historical Projects at Loch Duagrich
Project Additional Benefits