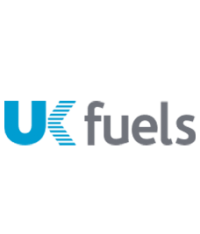 UK Fuels
UK Fuels has been a leader in the fuel card market for over 30 years and has one of the largest independent fuel station networks in the UK. Their cards are accepted at more than 3,500 fuel stations nationwide, with a choice of networks that includes all the major oil companies.
After 30 years of natural growth and acquisitions, UK Fuels has evolved into a global company called Radius Payment Solutions. Radius offers a wide range of business services, such as vehicle tracking for the fleet and transport sectors through to telecoms and insurance solutions for every type of company.
In 2021 UK Fuels is focusing on sustainable business transport . A carbon offset fuel card makes carbon neutral journeys easy and accessible for cardholders. The programme sits well alongside Radius' telematics division, whose software aims to reduce journeys and journey frequency to avoid unnecessary emissions. Furthermore, Radius EV was launched in February 2021, which is already helping businesses across Europe transition to electric vehicles. You can read more about the offset projects here.