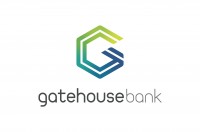 Gatehouse Bank
Gatehouse Bank was established in 2007. They're one of the fastest growing banks of their kind in the UK. Gatehouse is a British Shariah-compliant bank, committed to integrating sustainability into their business practices. The bank is a founding signatory to the United Nations Principles for Responsible Banking, which were launched in September 2019 and provide the global banking community with a framework for a sustainable banking system.
As part of their work to make a positive impact on people and the planet, Gatehouse has developed a range of Woodland Saver accounts that support UK woodland growth through tree planting. For every Green Saver account opened or renewed a tree is being planted in a UK woodland project, and the associated carbon credits will be listed on behalf of Gatehouse Woodland Saver customers.
These trees will be planted in a variety of our partners' woodlands, with more detail on each below.