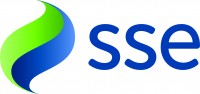 SSE, part of the OVO Family
SSE Energy Services (SSE's GB domestic retail business, and formerly part of the SSE Group) became part of the OVO family in January 2020. OVO Energy is the UK's leading independent energy supplier, with a mission to bring clean, affordable energy to all.
Together we supply energy to almost five million households across the UK, as well as offering other home services including heating and boiler cover, phone and broadband services.
SSE's Go Green add-on allows SSE customers to begin their decarbonisation journey, as well as supporting the overall OVO vision. With Go Green, for just £3 per month, SSE customers can not only ensure 100% of their electricity is renewable, but they will also have five trees per year planted on their behalf.
OVO has committed to planting just under a million trees in 2021, which is over 54,000 tonnes of carbon being taken out of the atmosphere.
SSE introducing this new add on will allow us to join OVO on their journey to tackling climate change!