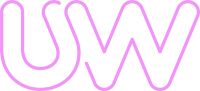 Utility Warehouse
Utility Warehouse is a multiservice provider, offering its 650,000 customers the opportunity to combine and save on gas, electricity, broadband, landline, mobile and insurance.
UW has worked with the Charities Trust to set up the UW Foundation, which will focus on things customers, Partners and staff feel most passionately about. The Utility Warehouse Foundation is working with Forest Carbon to address the climate crisis threatening our children's futures, and for every customer that signs up to all of our home services it will fund the planting of new trees to absorb carbon dioxide. The first UW Foundation woodland is at Bryn Arw, near Crickhowell in the Brecon Beacons. You can find further details below.


Utility Warehouse Dashboard

trees planted

expected tonnes CO2 capture

hectares of ecosystem restored

project(s)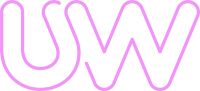 Utility Warehouse at Bryn Arw
Bryn Arw is a prominent hill in the Black Mountains 2.5 miles north of Abergavenny in the Brecon Beacons National Park. The new woodland is on common land managed by the Bryn Arw Commoners Association. It lies on the steep eastern slope which has become infested with bracken which greatly reduces...
Read more