Foster + Partners Projects
Foster + Partners has long believed in design being holistic and respectful of the needs of people and planet. Climate change is caused by atmospheric warming by Greenhouse Gas emissions (GHG) and building construction and operations represent 26% of the total global GHG emissions. To help reduce carbon emissions on projects to meet the demands of the UN Paris Agreement, Foster + Partners has devised a methodology to quantify them which it applies to all projects. In addition the partnership began working with Forest Carbon in 2019 to mitigate its own carbon emissions through supporting UK wood,and creation. Its first projects were in recogniton of the footprint for the 2017/18 financial year.
Foster + Partners Dashboard

trees planted

tonnes CO2 capture

hectares of new woodland

new woodlands created

Foster + Partners at Carol's Wood
This 10 hectare native woodland is on the edge of the village of Bubwith, in East Yorkshire, and is bounded on its western edge by the River Derwent. The site is open to the public.
Read more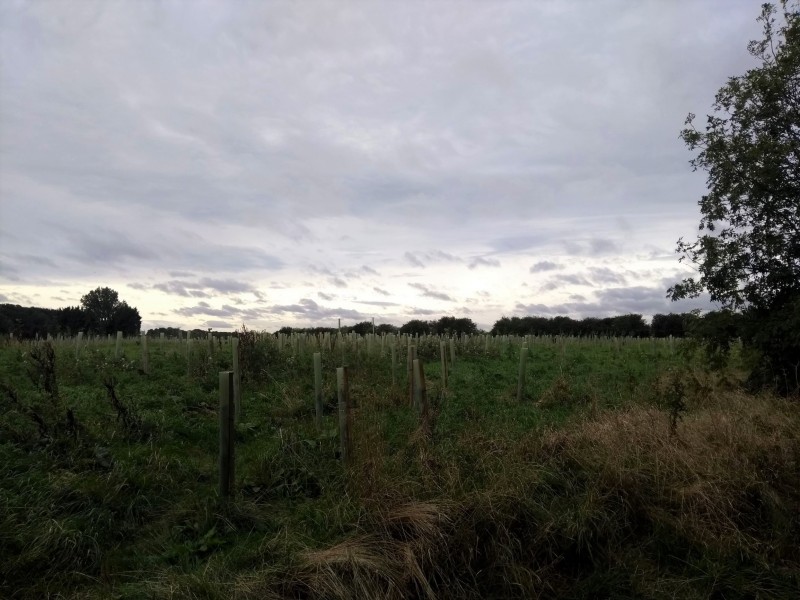 Foster + Partners at Joanna's Wood
Native broadleaf woodland, planted between Shotley Bridge and Medomsley in County Durham.
Read more