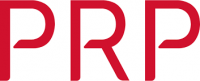 PRP
PRP is one of the first architecture firms in the UK to have announced plans to go carbon negative by 2050. As part of PRP's commitment, the firm has invested in the creation of woodlands, in Northumberland and Cumbria, to offset the emissions it cannot control. PRP's offsetting strategy was designed in line with its sustainability goals; to invest in local projects, promote biodiversity and create spaces for local wildlife.
The choice of a blend of both native woodland and conifer trees reflect PRP's support of sustainable timber production. These long-term projects will supply an increasingly important material in the UK's move to a more sustainable economy, and are a reflection of PRP's commitment to tackling its carbon emissions over the coming decades.
Along with the creation of woodland, PRP has been implementing environmental management procedures, developed in line with Environmental Policy and BS EN ISO 14001. Tackling energy use, product purchases and waste disposal, within its studios.
---