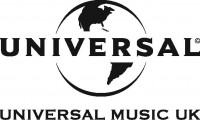 Universal Music UK
Universal Music UK is the UK's leading music company, home to successful artists from across the musical spectrum. Alongside record labels 0207 Def Jam, Capitol, Decca, EMI, Island and Polydor, its businesses include Abbey Road Studios, the world's most famous recording studio.
Committed to reducing their environmental impacts, Universal Music UK have been measuring carbon emissions from their offices in London since 2014. In 2021, Universal Music Group was among the original signatories to the Music Climate Pact, which commits the business to a number of high-level obligations, including the Science Based Targets initiative. Since 2019, and in addition to reducing emissions from their operations, Universal Music UK have been working with the registered charity Ecolibrium to mitigate the carbon generated by staff and artist flights. Among the projects supported by Universal Music UK are Forest Carbon's Woodland Carbon Code certified project at Whale Pasture, in Cumbria. In 2021, emissions were balanced through the certified Peatland and Forest conservation project in Katingan, Indonesia.
You can find details of Universal Music's UK projects below.