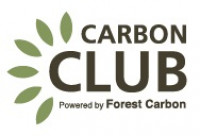 Carbon Club Projects
Launched in June 2018, our Carbon Club was set up because experience told us that many small and medium sized companies wanted to do more about their environmental footprint, but just lacked the time to look into it further, or the resource to commission a full carbon footprint assessment. Club membership makes it simple - just choose from our of our three pre-set footprint levels, based on your business activity, and let us do the rest. Not only do these new woodlands capture CO2 – the main cause of climate change - they also help us to adapt to a changing climate by helping to reduce flooding. On top of this they offer a host of other benefits to us all – cleaner air and rivers, sustainable timber, green space for people and nature, employment creation.
Below you will see the projects Carbon Club members have supported. You can join here.