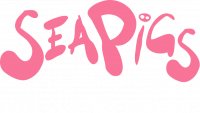 SeaPigs Projects
Forest Carbon is pleased to be working with SeaPigs, making sustainable footwear using natural materials that will be taken back by and recycled at the end of its life.
Sustainability is one of SeaPigs' reasons for being (the other being orthopaedically sound footwear) so they work with responsible suppliers and aim to cause as little harm in the manufacture process as possible. Carbon emissions that are produced will be mitigated by UK woodland creation. In partnership with Forest Carbon trees will be planted in new Woodland Carbon Code certified projects.
The process is straightforward - for every pair of Drifters sold half a tree will be planted, and for every pair returned at the end of their life the other half to be recycled will be planted. (Obviously that's impossible, so in practice one tree will be planted for every two pairs sold, and one planted for every two pairs returned.).
SeaPigs' dashboard will appear below as the programme gets rolling after their Kickstarter campaign finishes. (It's launching on February 27th, 9.00am).