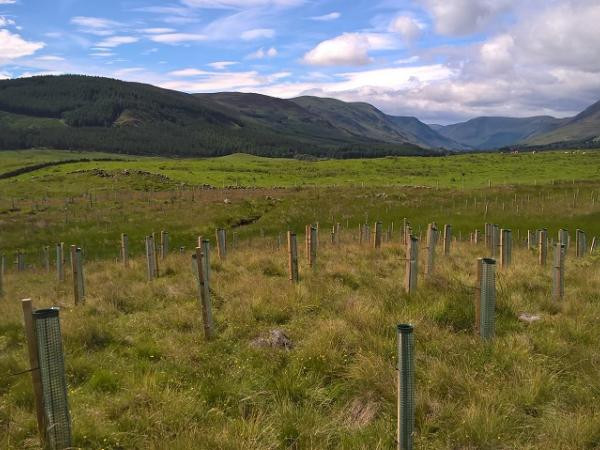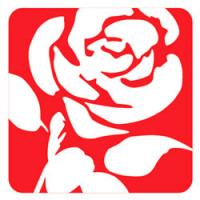 The Labour Party at Rottal
In addition to capturing atmospheric CO2 this project is a riparian planting designed to protect and enhance populations of freshwater pearl mussels and salmon under the UK wide 'Pearls in Peril' project. The river protected by this project is internationally important for its fish populations. The woodland will have public access and be managed on a low intervention basis once established.
The project was made possible through carbon emission contributions made by delegates and visitors at the Labour Party 2015 annual conference.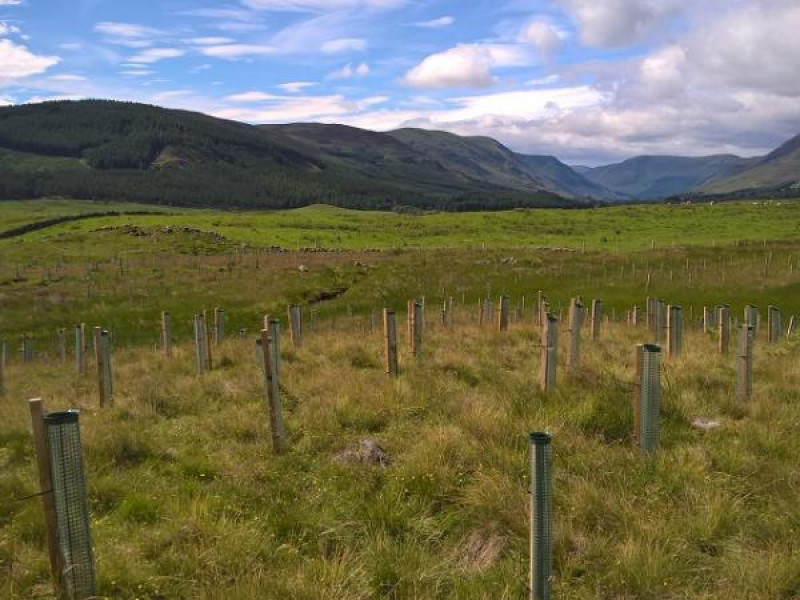 Species Mix
Alder

Aspen

Birch

Cherry

Rowan

Willow

Scots Pine
The Labour Party at Rottal
Project Additional Benefits