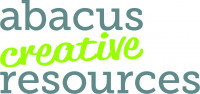 Abacus Creative Resources
Based on the edge of the beautiful Lake District, Abacus Creative Resources is a small business owned and ran by three generations of the Swindell family. From its humble beginnings back in 2009, Abacus Creative Resources is now one of the UKs largest and most recognised suppliers of creative materials, supplying some of the most prestigious education establishments, studios and retailers in the country.
Abacus Creative Resources are committed to increasing their efforts towards being a more sustainable business. From ensuring the highest standards from their suppliers to dedicating time and resources to local schools and charities. Abacus Creative Resources began their journey with Forest Carbon in January 2022 by contributing a minimum of £50 a month towards the various projects in our Carbon Club, both UK and International.