Posted on Sunday, January, 23rd, 2022
Sphagnum moss
With the wet winter months upon us, and bright summer meadows distant in our memories - it seems a good time to focus on the great stalwart of winter vivacity: sphagnum moss. There are around 30 different subspecies of sphagnum in the UK, belonging to the family Bryophyta and they come in a fantastic array of colours including orange, pink, red and green.
Sphagnum moss has some impressive and unsuspecting characteristics, for one - it can hold 20 times its own weight in water. It keeps the ground fringing bog pools damp throughout the year by holding water at the soil surface, making it the foundational species of bog habitat.
Sphagnum grows in mats across the ground and is acidic in quality. It's acidity suppresses bacterial growth which gave it a highly-useful role to play during the First World War. It's absorbent and antibacterial properties made sphagnum an effective dressing for wounds, working to sterilize and prevent gangrene. In fact, by 1918, 1 million sphagnum moss dressings per month were being sent out of the UK to hospitals in Europe.
As sphagnum moss grows year on year - it is compressed down into water-logged conditions meaning that the plant matter does not break-down. This lends the sphagnum moss it's greatest and most useful characteristic (considering current planetary threats) - and this is the formation of the most intensive store of carbon on land: peat.
Peat is formed by layers-upon-layers of sphagnum moss growing over thousands of years. One meter of peat equates a thousand years of stored moss and plant matter. There are areas in Scotland's Flow Country where the peat reaches 10 meters deep.
Peatlands across the UK are often in a highly eroded state. This has caused our peat to shift from being a carbon sink, to a carbon source. Vital efforts are underway to re-wet and restore UK peatlands, which in their current degraded state are emitting 5% of all UK national emissions.
Restoration will allow this friendly Sphagnum to thrive once again, and get back to building these important bog habitats.
For information on Forest Carbon's work in peatland restoration here is more on one of our projects: Gameshope Loch, in the Scottish Borders. On a visit in 2021 we found bog pools already forming, with some thriving sphagnum in the vicinity.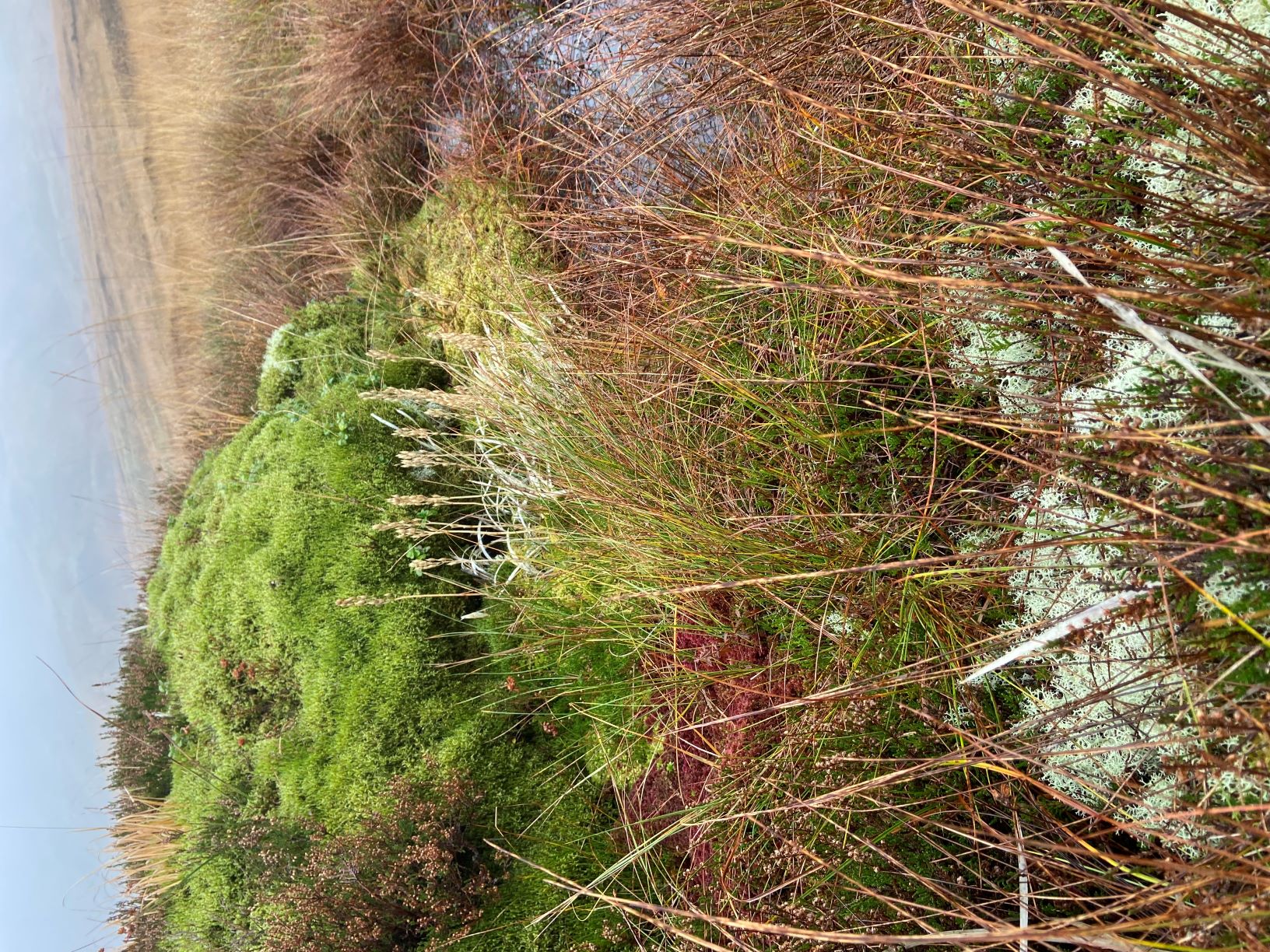 Post-restoration bog pool near Gameshope Loch.