Posted on Friday, March, 16th, 2018
Doddington North, the largest planned new productive forest to be planted in England in the last 25 years is launching at a ceremony on the 23rd March.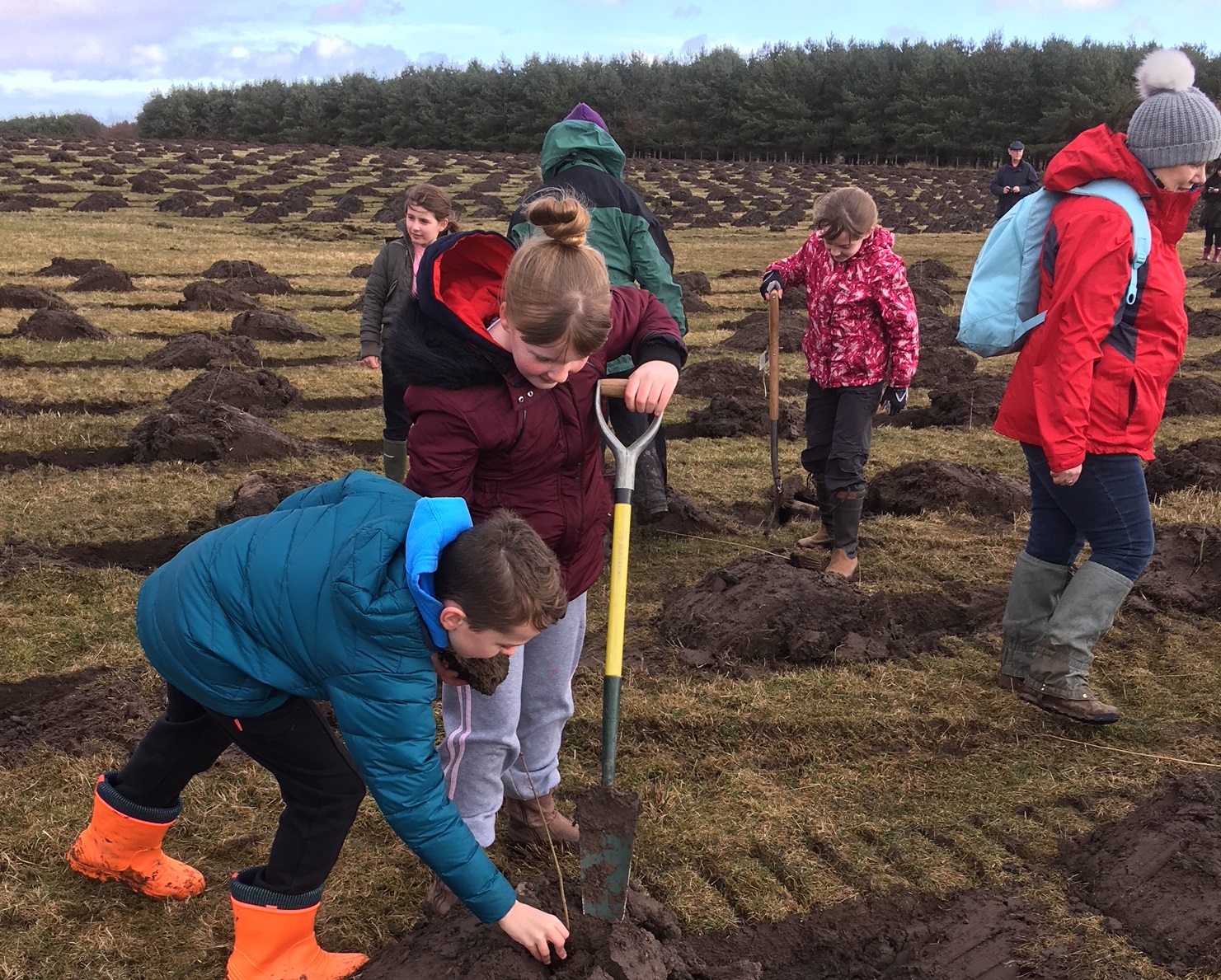 The project has been made possible thanks to the support provided by Durham based Forest Carbon, via investment in the carbon dioxide that will be captured by the forest – likely to be 92,670 tonnes of CO2 over 65 years. Forest Carbon turns this capture into carbon credits for businesses taking voluntary action on their own carbon footprint. Without investment in carbon credits the woodland, and many others like it, would not be able to proceed.
Forest Carbon, founded in 2006, has supported the development of 135 new woodlands around the UK, totaling over 7 million trees planted, all through working with environmentally conscientious businesses such as Microsoft, Nationwide Building Society, ICAP and The UK Green Investment Bank. The first carbon credits at Doddington will be bought by Allstar, on behalf of businesses using its EcoPoint fuel cards. The carbon credits are available after certification under the UK government's Woodland Carbon Code.
Forest Carbon was the first company in the UK to offer Woodland Carbon Code credits to businesses, and the new woodlands will also provide many other benefits, including protecting riverbanks from erosion, reducing pollution and flooding, and supporting employment.
Doddington North Forest will cover an area of around 350 hectares near Wooler, in Northumberland, with 268 hectares to be planted – 42% conifer, 20% native broadleaves, 13% mixed Scots pine and native broadleaf. Of the unplanted area around half is open ground and half managed priority habitat. The site also includes footpaths, bridleways, and water courses. Forest Carbon typically supports new woodlands of all types and sizes, with most being native trees in non-productive projects. Doddington North is productive and will be managed on a continuous cover basis with selective thinning providing commercial timber. The UK is the world's second largest importer of timber and projects such as Doddington will be vital in ensuring a sustainable supply of wood for construction and other uses.
"Forest Carbon is the UK leader in this field and I am pleased to say that the work we do with our partners is becoming more central to government thinking, with a UK carbon offset programme highlighted in its recently published 25 Year Environment Plan. New woodlands can play an important role such a scheme – providing as they do cost effective carbon emissions reductions alongside so many other benefits." Stephen Prior – Forest Carbon.
Forest Carbon grew, in part, out of Stephen's MBA dissertation at Durham University; so very much a North-East concern with deep roots in the area.
The ceremonial first tree at Doddington North shall be planted on 23rd March, marking the commencement of this groundbreaking project.