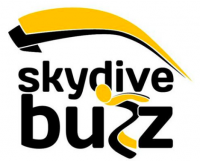 Skydive Buzz at Easter Langlee
In early 2020 Skydive Buzz committed to supporting the woodland creation project at Easter Langlee in recognition of their likely carbon footprint over that year and the next two/three years (depending on business activity). The project will not only recapture 866 tonnes CO2 for Skydive Buzz, over the coming decades, but will also offer many other benefits.
Planted in the Scottish Borders in spring 2020, Easter Langlee is a new native woodland. While Scotland as a whole has only 4% of its land covered by native trees the figure is even lower in the south. Such a fragmented distribution leads to losses in woodland wildlife and also reduces the ability of trees to provide ecosystem services such as flood mitigation and soil retention at a landscape-scale.
Consequently, the creation of this native woodland in a highly denuded part of the country will form an important refuge for local wildlife, providing a new larder for some of our seasonal visitors, including birds like fieldfares and redwings. By lending shelter from the elements, the trees at Easter Langlee will also benefit the soil, helping to reduce erosion, and encourage earlier grass growth in the spring.
At a landscape level these new trees will help to increase the connectivity of forest habitats in the Scottish Borders, and offer some scenic variety for people living in nearby Galashiels. The most numerous species in the woodland will be oak, with over 1,000 individual saplings due to be planted across the site. One day, decades from now, when these young oak trees are still growing fast, they may shelter woodland flowers like bluebells beneath their canopy, and provide autumn acorns for squirrels and jays – nature's foresters - to bury far and wide.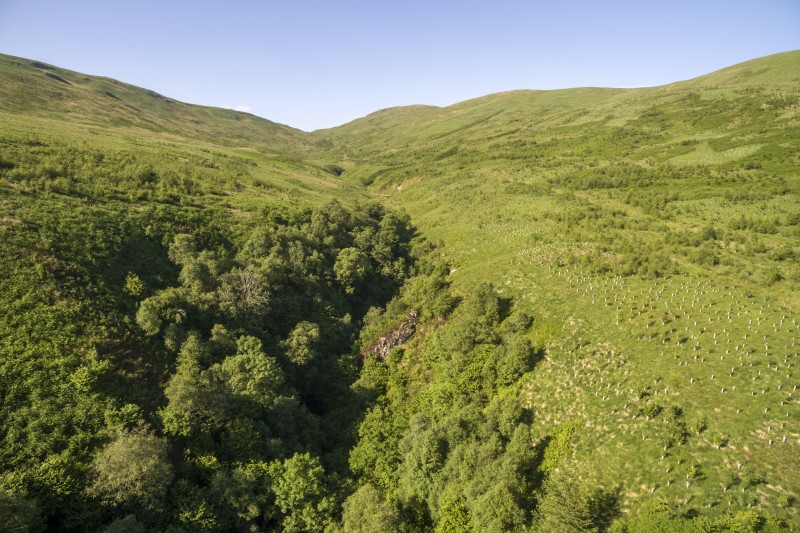 Species Mix
Oak

Aspen

Birch

Rowan

Hazel
Skydive Buzz at Easter Langlee
Project Additional Benefits