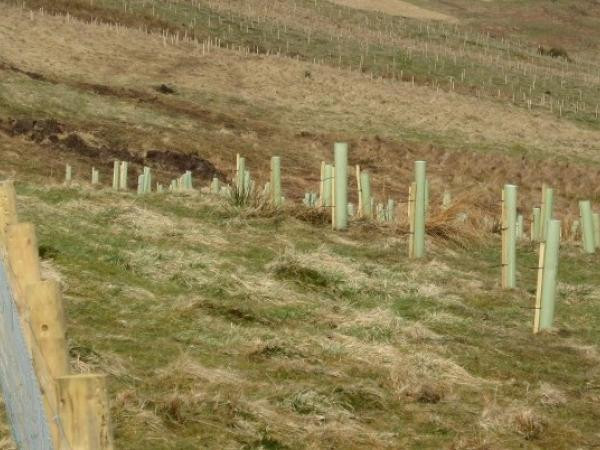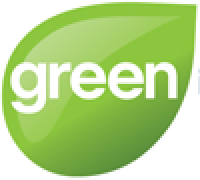 The Green Insurance Company at Ken View
This is a new woodland on a small hill in Dumfries and Galloway, involving the establishment of an early pioneer phase of an upland oak-birch woodland with ash and alder on the more fertile lower slopes. This woodland will provide habitats for a range of species, and furthermore it will help to link woodland habitats - providing a corridor from the banks of Loch Ken all the way into commercial forestry blocks such as Auchenvey and Garcrogo to the north. With its hill-side position, the new woodland will also enhance the landscape around the A713 and Loch Ken, an important local tourist attraction. The woodland is available for free public access all year round.
The woodland underwent its scheduled Woodland Carbon Code re-certification in 2017.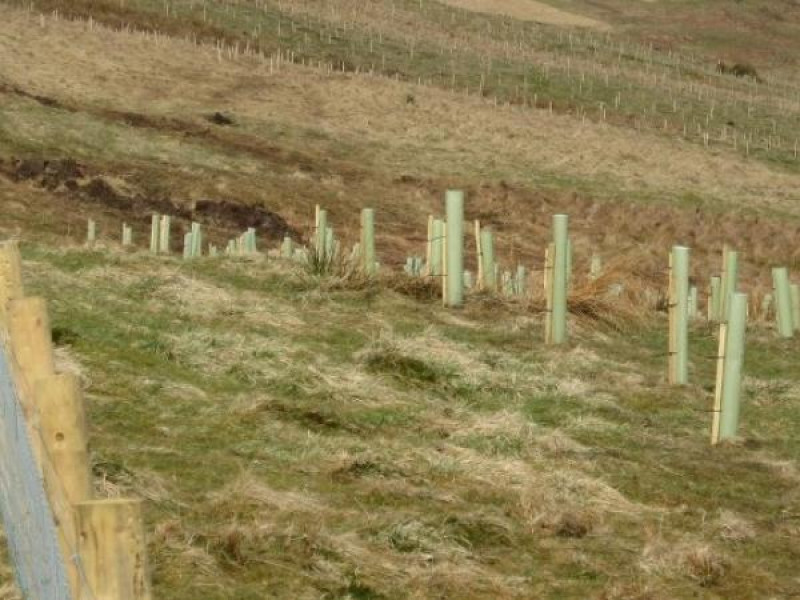 The Green Insurance Company at Ken View
Project Additional Benefits