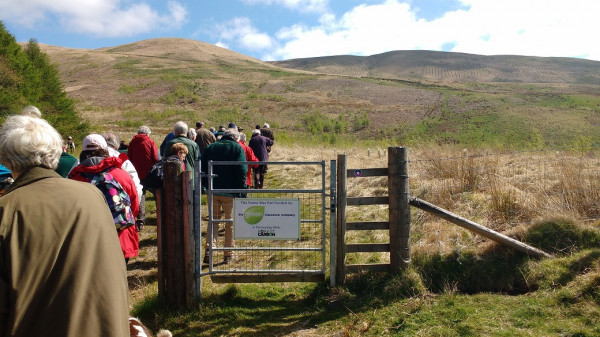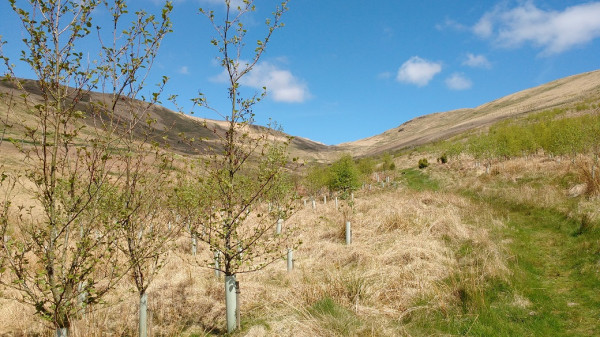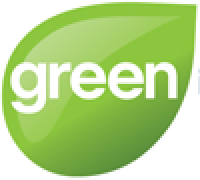 The Green Insurance Company at Corehead
Corehead Farm is a 660ha upland hill farm in the central Southern Uplands near Moffat. The farm was bought by Borders Forest Trust, a local native woodland conservation charity, in July 2009 following a successful public fundraising campaign. The land comprises a series of valleys & hill slopes & includes the headwaters of the Annan Water, most of the iconic landmark the Devil's Beef Tub, and much of Hart Fell.
Corehead has been managed for generations as an upland sheep farm resulting in a low level of biodiversity, making it ideal for an ecological restoration programme, including native woodland creation. Only small fragments of existing native woodland are present on the farm. The new planting creates a substantial tract of native woodland of high wildlife and nature conservation value and will make considerable contributions towards local native woodland expansion targets and local Biodiversity Action Plans for woodland types (upland oak-birch & wet woodland) and woodland species such as black grouse & juniper.
The planting design follows FC Forestry & Water Guidelines to ensure biodiversity and enhance water management. Botanical & archaeological surveys were carried out identifying existing features of interest that will incorporated into the open ground allocation. 25% of the site remains as open ground to accommodate wet flushes & burns, deep peat, scree slopes, areas of botanical interest and landscape features.
The native woodland planting is part of a larger ecological restoration programme for Corehead which includes regenerating moorland habitats and creating montane scrub on the hill ground and creating ponds, managing wetlands and re-seeding hay meadows on the inbye land.
There are no public access limitations associated with the planting. The public is encouraged to visit Corehead Farm and three public footpaths run through the site including the start of the Annandale Way which passes through the middle of the Tweedhope planting. A route to Hartfell summit follows the northern boundary of the site. The deer fence is sited approximately 15m from the boundary fence to allow access and adequate gates are installed in the deer fence to allow pedestrian access for walkers.
The project underwent successful re-certification under the Woodland Carbon Code in 2017.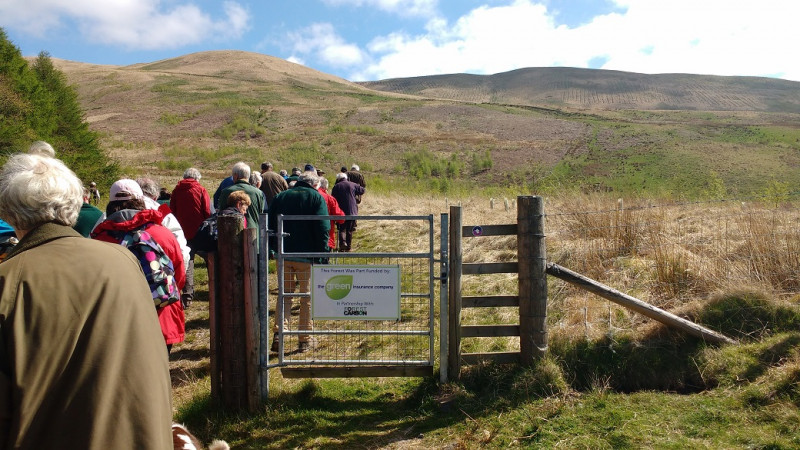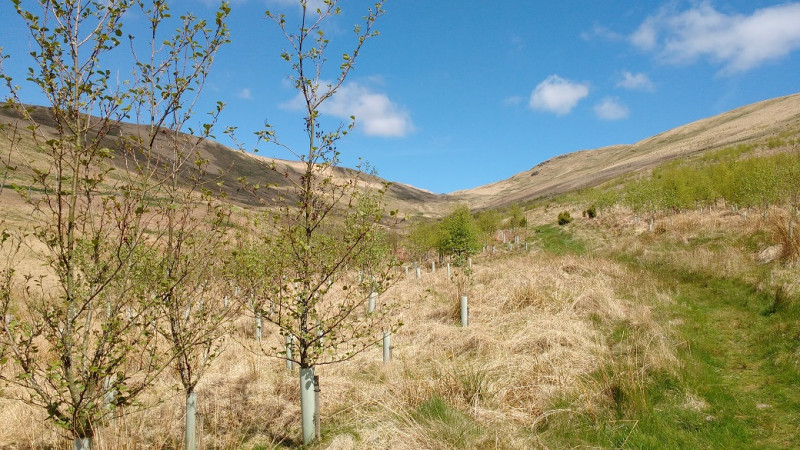 Species Mix
Alder

Ash

Aspen

Bird Cherry

Blackthorn

Downy Birch

Hawthorn

Hazel

Holly

Juniper

Rowan

Sessile Oak

Silver Birch

Willow

Wych Elm
The Green Insurance Company at Corehead
Project Additional Benefits