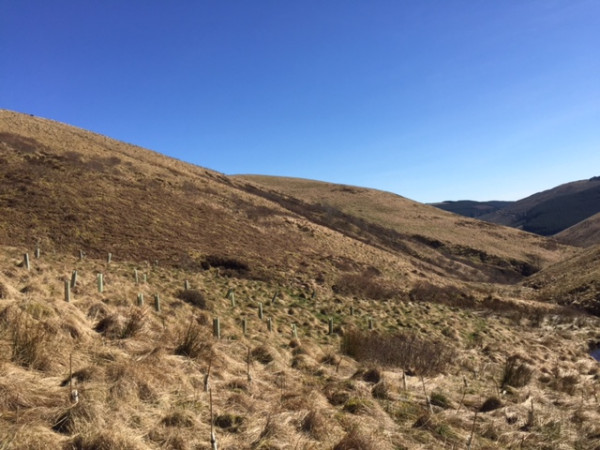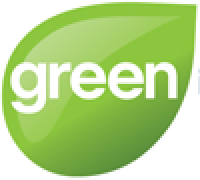 The Green Insurance Company at Broadgairhill
Broadgairhill is a hill farm located in the upper Ettrick Valley in the Scottish Borders. Its natural habitat is being restored by its owners, the Oliver Family who wish to diversify the management of the land by planting new native broadleaved woodland on approximately 40% of the farmland. The remaining land will be grazed at low intensity to expand the existing upland heather cover.
This project will create 155 Ha of new native woodland, comprising upland oak-birch woodland, wet birchwood & ash woodland. The new planting will also create a link between two existing areas of young native riparian woodland. This planting will create a substantial tract of native woodland of high wildlife and nature conservation value and will make considerable contributions towards local native woodland expansion targets; and local Biodiversity Action Plans for woodland types (upland oak-birch & wet woodland) and woodland species such as black grouse & juniper.
The planting design follows FC Forestry & Water Guidelines to ensure biodiversity and enhance water management. Botanical & archaeological surveys have been carried out identifying existing features of interest that will incorporated into the open ground allocation. 25% of the site will remain as open ground to accommodate wet flushes & burns, deep peat, scree slopes, areas of botanical interest and landscape features.
The aims of the proposed native woodland planting are to absorb and store carbon and to create a diverse native forest habitat network in the headwaters of the Ettrick Water catchment. A further aim of establishing large areas of native woodland is to create forested areas of sufficient scale that they will function as woodland ecosystems and will link to other semi-natural habitats.
There are no public access limitations.
The project underwent Woodland Carbon Code recertification in 2017.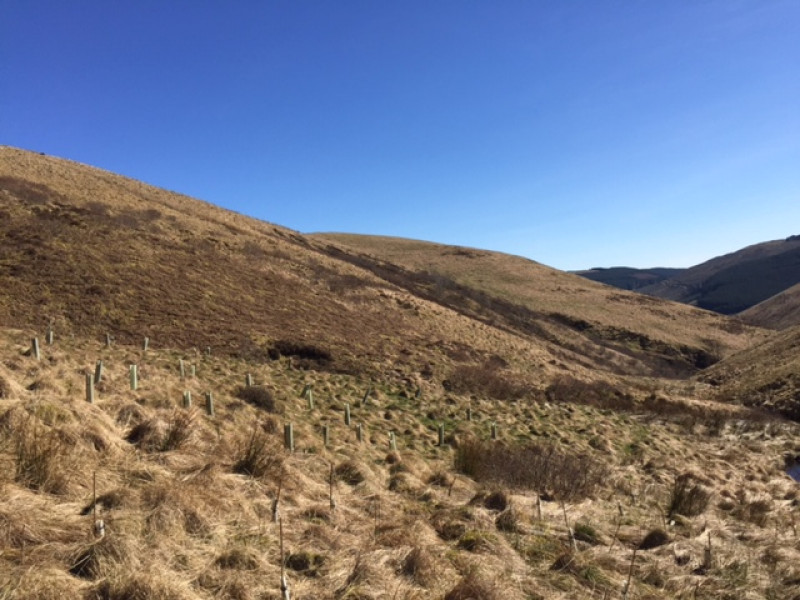 Species Mix
Alder

Ash

Aspen

Birch

Cherry

Hawthorn

Hazel

Holly

Oak

Willow
The Green Insurance Company at Broadgairhill
Project Additional Benefits