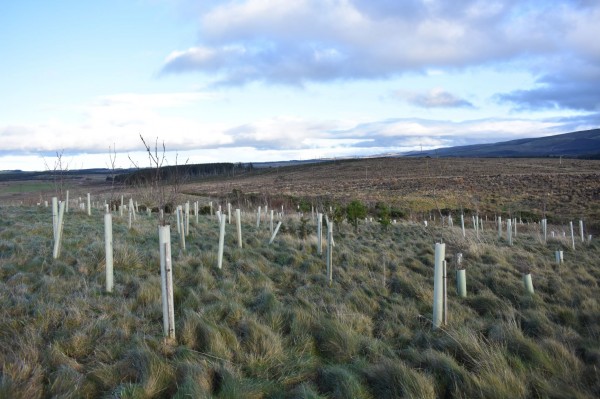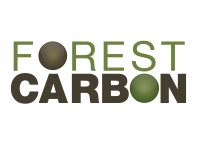 Forest Carbon at Ruddenleys
This project is situated on Ruddenleys farm, at the headwaters of the Eddleston catchment. It is one of a suite of projects designed to reduce flood risk in Eddleston village and Peebles downstream by slowing the flow of water into the lower catchment after heavy rain events. The trees' roots will also help to stabilise stream banks and limit the erosion of soil.
In addition, the high proportion of native species being planted will help to increase habitat connectivity in a part of Scotland with very little woodland cover. The project will also deliver a small amount of timber to the landowners, supplementing their farm income and helping to diversify their business.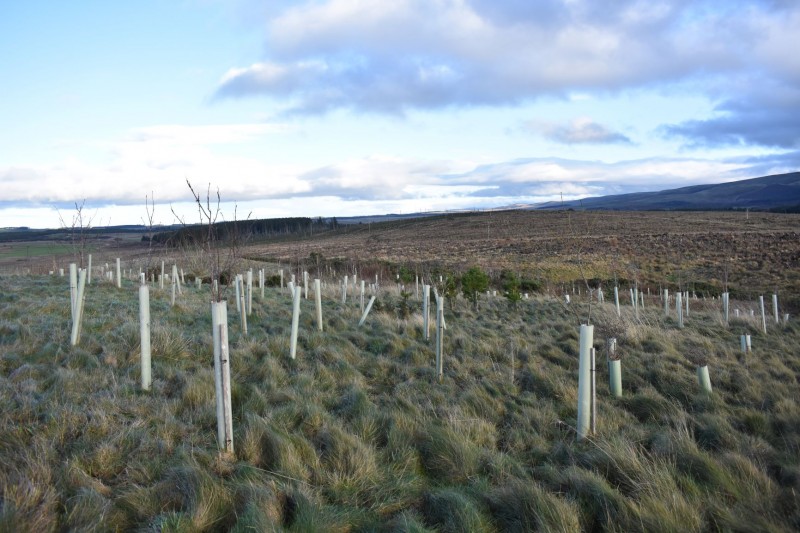 Species Mix
Aspen

Birch

Hawthorn

Hazel

Oak

Rowan

Norway Spruce

Scots Pine

Sitka Spruce
Forest Carbon at Ruddenleys
Project Additional Benefits