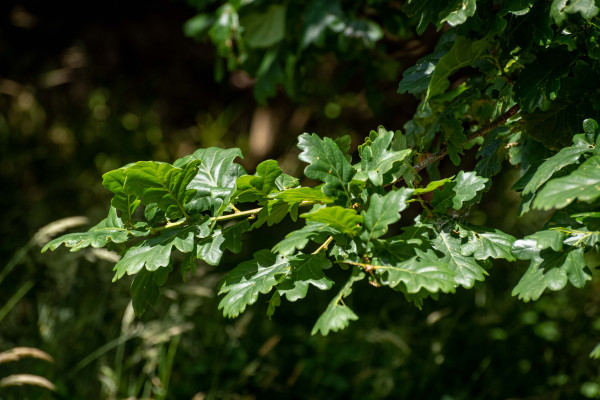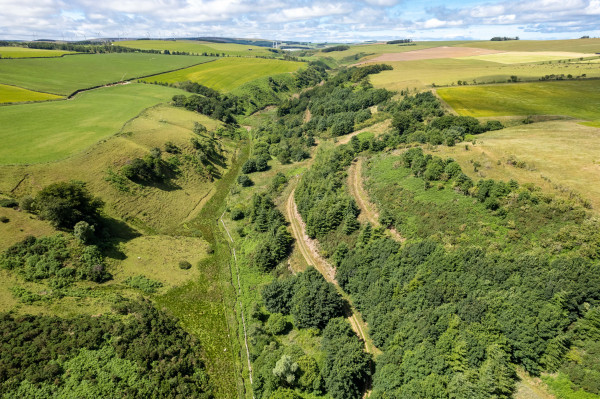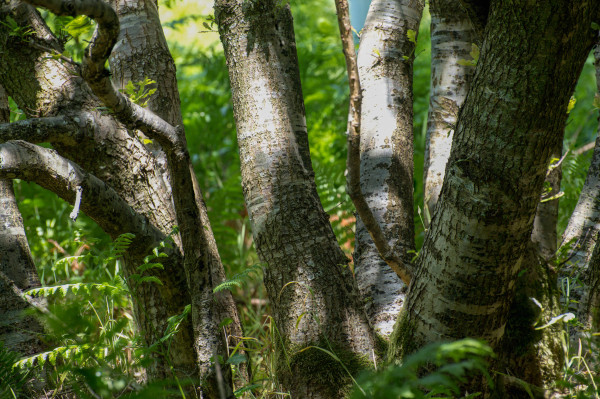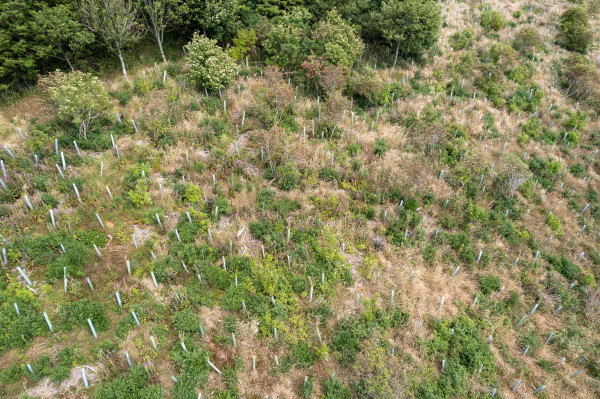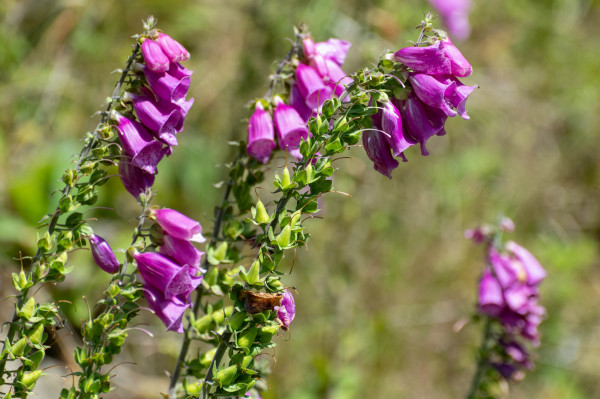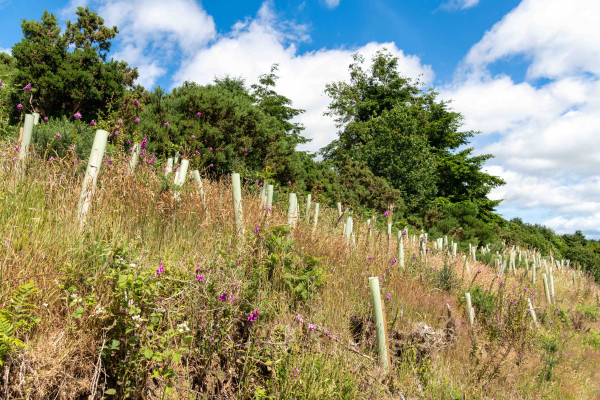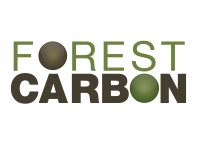 Forest Carbon at Bowshiel Oakwood
Bowshiel is an inspiring family-led project to restore an ancient oakwood in Southern Scotland. When the land was purchased, it was an over-grown, neglected former plantation of (mainly) non-native conifers. However, through years of hard work, the landowners and their children have felled non-native trees and cleared scrub to allow the ancient oakwood to re-colonise the valley. They undertake the deer management themselves and were responsible for almost all of the planting of new trees over successive planting seasons.
The new woodland extends the existing oakwood, which had retreated higher up the valley, and it is already having a marked benefit on the biodiversity of the area, with increased field layer flowers like bluebells coming through, as well as higher populations of insects and reptiles, including rare fritillary butterflies.
The woodland was shortlisted in the RSPB's 2021 'Nature of Scotland Awards' and more recently acknowledged as a local biodiversity site by Scottish Borders Council. The landowner's continued focus on 'Nature Positivity' along this riparian habitat is supporting notable bat and tree-nesting bird populations, among its 36 protected species in residence.
In addition, the owners seek to connect people with nature at their site - hosting days to give clients woodland experiences such as charcoal making, foraging and woodland lunches - perfect for prospective carbon buyers to host 'blue sky' events in the great outdoors.
The project is in its final review stage with completion expected very shortly. We're looking for a partner wishing to support the project through the purchase for the full or majority share of carbon. If interested, please get in touch with our team!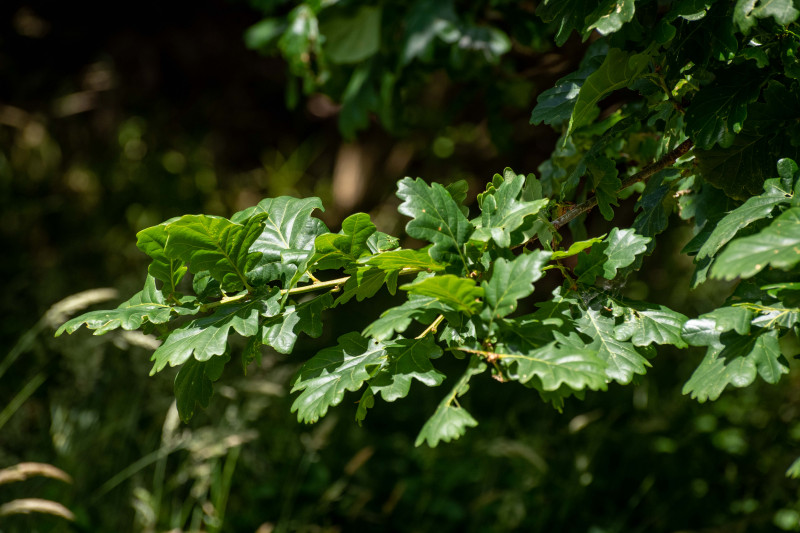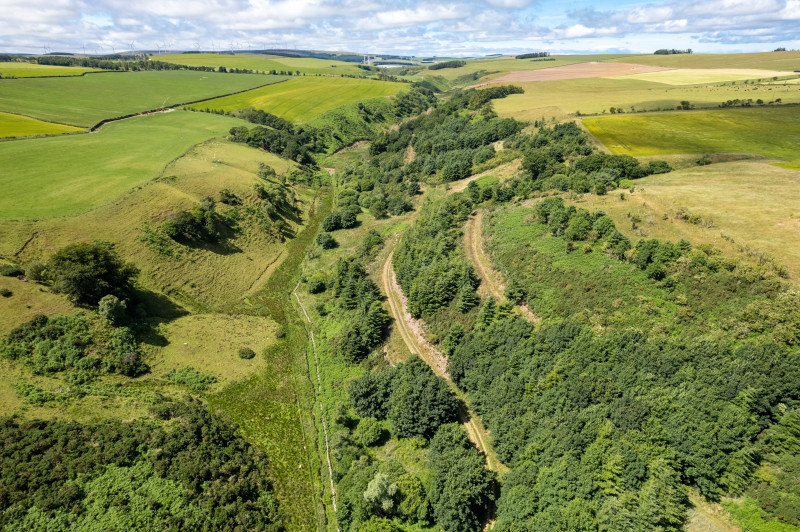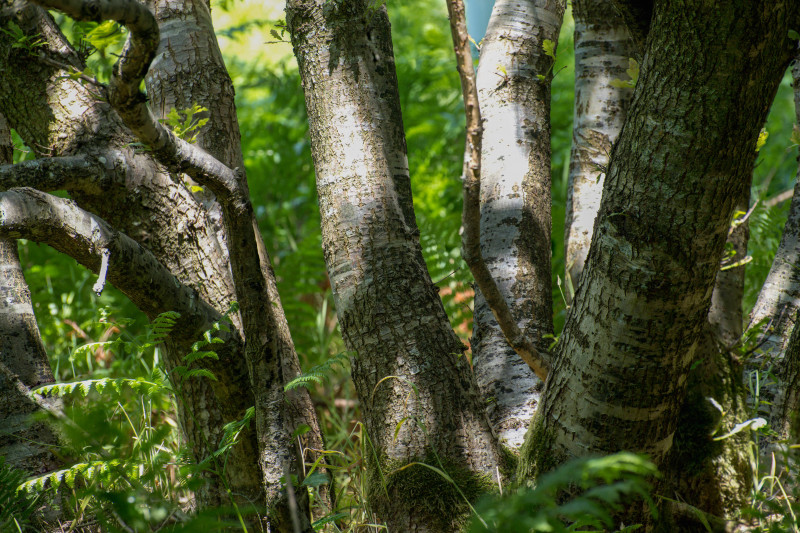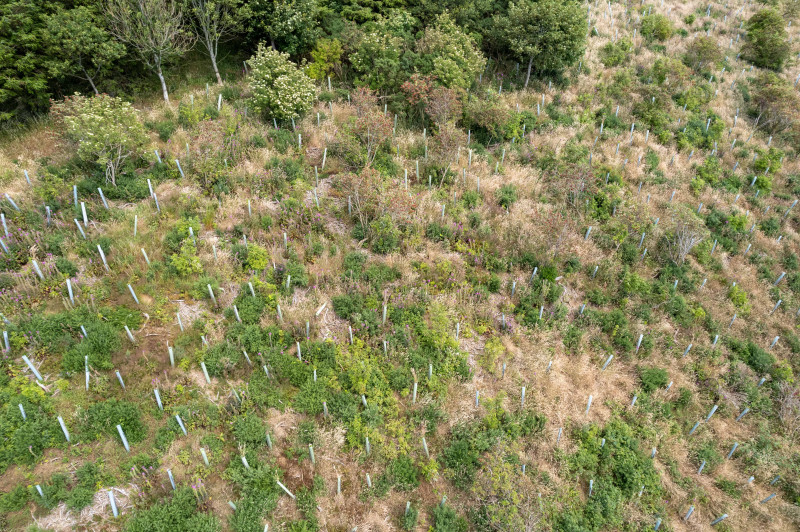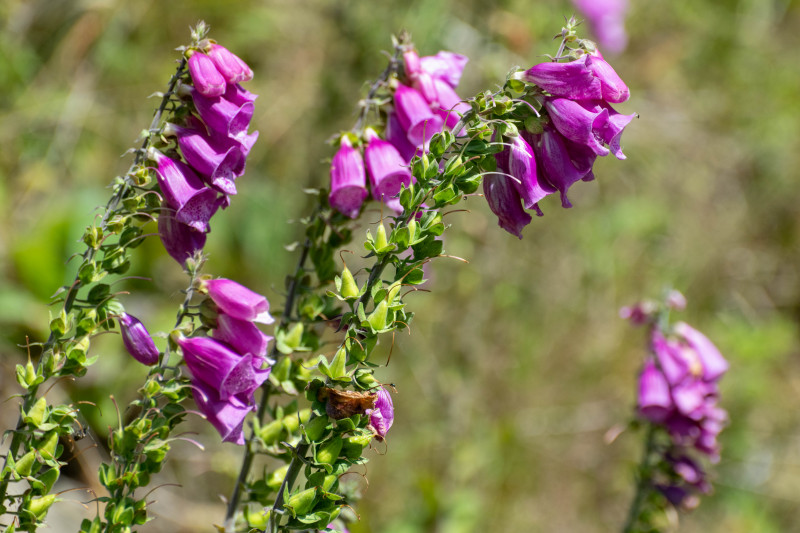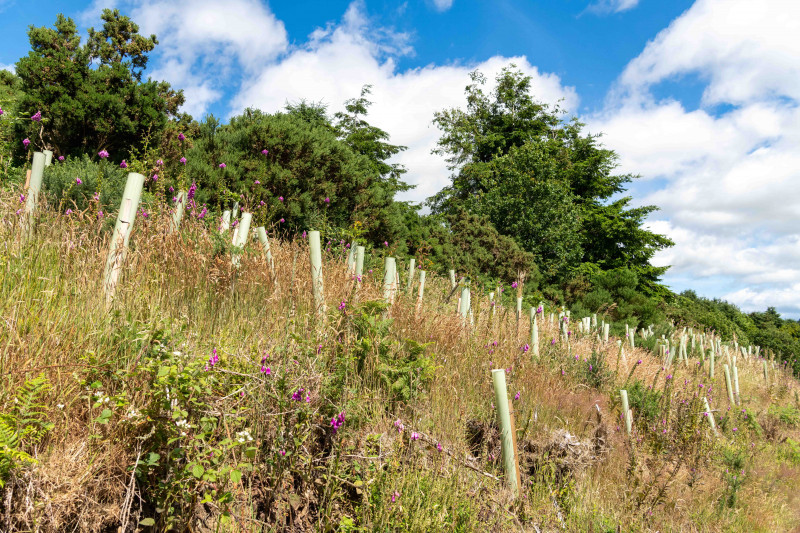 Species Mix
Birch

Oak

Rowan

Other Broadleaf
Forest Carbon at Bowshiel Oakwood
Project Additional Benefits