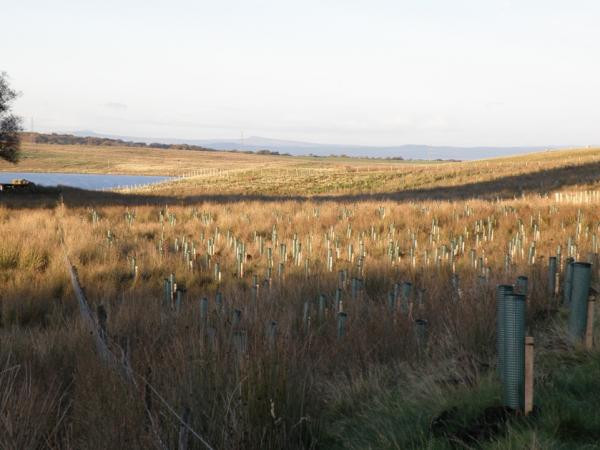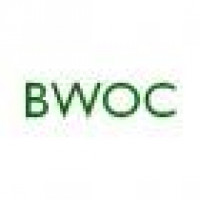 BWOC at Harperring
BWOC is capturing its own operational emissions, plus 10% of those arising from the fuel it sells to its fuel card customers.
This woodland was created in partnership with the Central Scotland Green Network (CGN), a charity whose aim is to create 34,000 hectares of new, public access, woodland in the degraded central Scotland belt. The Central Scotland 'Forest' will not be one continuous and remote forest, but will be hundreds of woodlands in and around the towns of the central belt. Forest Carbon has completed several projects with CSGN and will be working with them in the future.
The objectives of the woodland at Harperrig, 10 miles south-west of Edinburgh, are mitigation of climate change, biodiversity improvement, landscape improvements and public amenity. The woodland will also complement the nature reserve around the adjoining Harperrig Reservoir.
This project was one of the first three to ever attain Woodland Carbon Code re-certification, in 2016, as Forest Carbon trialled the verification mechanism on behalf of the Forestry Commission.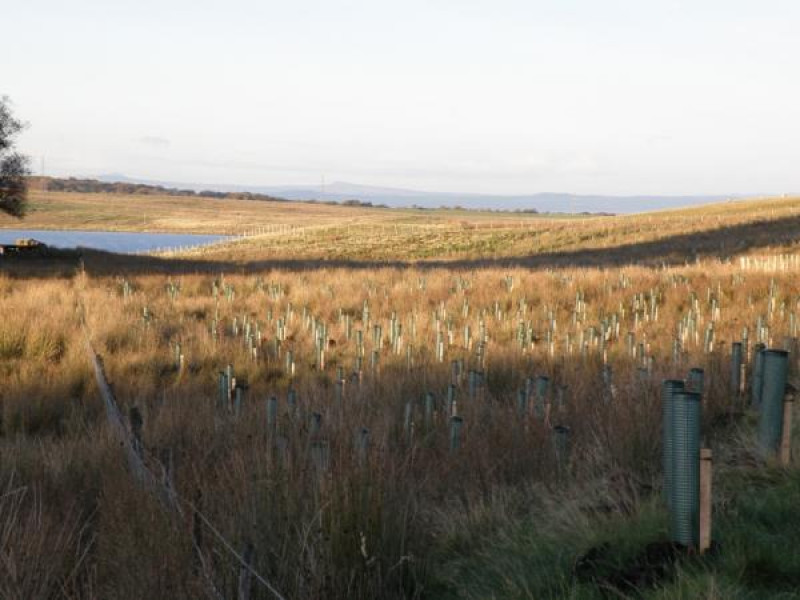 Species Mix
Alder

Ash

Downy Birch

Goat Willow

Rowan

Scots Pine

Sitka Spruce
BWOC at Harperring
Project Additional Benefits