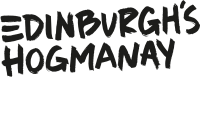 Edinburgh Hogmanay Projects
Underbelly is a UK based live entertainment company. Their events and festivals division mange one of the largest operations at the Edinburgh Festival Fringe, selling over 460,000 tickets for over 200 shows, in 22 venues over 25 days in 2019. 2019 was the seventh year Underbelly produced Edinburgh's Christmas for City of Edinburgh Council. A total of 2,631,154 people passed through Edinburgh's Christmas in East Princes Street Gardens, representing a significant 4.85% increase in footfall on 2018.
2019 was the third year Underbelly produced Edinburgh's Hogmanay, also on behalf of City of Edinburgh Council, welcoming over 180,000 visitors from 87 countries to the city to join the celebrations. As part of Edinburgh's Hogmanay's ongoing commitment to environmental sustainability, and alongside efforts to reduce the environmental impact of the festival itself, in a first for Edinburgh's Festivals, audiences were invited to offset their journey to Edinburgh's Hogmanay in 2019. A total of 2,452 donations were made to the environmental fund in 2019, at the point of purchase, when visitors booked their tickets via edinburghshogmanay.com. These funds are being used to support the creation of a new native woodland at Arnott's Loan, near Dunbar.